Ok, not really but it probably got your attention.
As promised here is an ADVANCED core complex that you can give a try over the weekend.
I can't guarantee you a 6 pack but I can promise that your core will be challenged more than it ever has before.
Run through each of the exercises 1-5 without rest.
After your bear crawl (last exercise) rest for 60-90 seconds and repeat 6-8 rounds.
Try to progress this over a course of 4 weeks and switch it out with another core complex.
This address the lateral, anterior and posterior core musculature. Everything you need to train your core for function as well as aestitics
Let me know how it goes!
1) Suspension trainer fall out and/or plank with reach
6x 60 Seconds
2) Reverse crunch into deadbug
6 x 60 seconds
3) Reverse hyper on physioball with mini band
6x 60seconds

4) Side plank rows
6×30 seconds per side

5) Lateral bear crawl

6x 30 seconds in each direction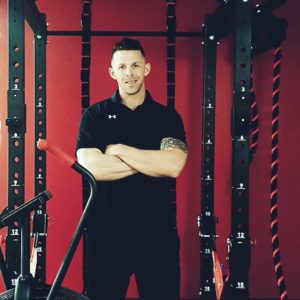 Larry is a Functional Movement Specialist located in Greene County, Ny. His primary focus is working both online and in-person with the general fitness population as well as post physical therapy patients to continue their rehab and gain back pain free function and strength into their life. Larry's passion is focused on enhancing overall quality of life and pain free performance for each and every one of his clients.